TESTHMD
A downloadable tool for Windows
Check all the info and all the Tests inside the APP at> Test HMD tool official Website

Compatible with Oculus & SteamVR (WMR) VR headsets. TOUCH, WANDS or other HAND CONTROLLERS mandatory.
WINTER 2020 UPDATE!!
FOV is calibrated now to suit exactly the OpenVR max values. The hFOV and the vFOV values must show the corrected degrees across all the headsets. FYI, when the Holidays come, I'll update all the tables and try to do some other fancy things in this little test world. And Thank you all for the feedback. Merry Christmas and please, stay safe whereever you are in the world.
Regards!
(SUMMER UPDATE)

New Version 1.1b fixing the FrameRate for those with a GPU < 1070. This version should work even on a 970. The tracking zone is very GPU consuming so expect drops inside (but worth of them!) The FPS should return to normal as soon as you exit the tracking zone.
Here comes the 1.1b update with some fixes and some other upgrades:

NEW! Tracking room for controllers
NEW! 5 different Moving Glare Test Patterns
NEW! Table with Headsets specs and results
NEW! Control tests height
Various fixes and patches
PSVR has Software IPD not Hardware IPD
List of Test included in Version 1.1b>
* for Interactive Test
Lenses TEST

Geometrical Aberrations
Sweet Spot
Glare test * (Moving and 5 Patterns)

Readable Test

Rounded Form test> Blurriness
Snellen Test

Sub-Pixel Test
Audio Test

Binaural Positional *
Frequency *

Contrast & Brightness Test *
FOV test
VIDEO Test

4k/2k/FHD/SD image test *
Distance Test *

Color Test

Color Charts
Details Test

Tracking Test Room *
Every module comes with an information panel (English and Spanish) about how to use the Test and what to expect from it.
Virtual Reality is more science than fiction nowadays. In the last five years, almost 30 different headsets have reached the mass market worldwide.

But the experiences inside the metaverse are very subjective and thus, comparing their specifications is almost impossible not only between different brands alone, but with different people on the same VR headset.
With this TESH HMD app you can finally throw some science to it and measure the quality of your VR experience.
The app works inside VR and collect all the data that will allow you to compare it with all the other headsets in the market.
Measure with science your Metaverse with TEST HMD app now!
About me: I'm part of Real o Virtual Community, the reference in Spanish VR media. I write technical analysis and reviews about VR hardware and software since the early days and I have tried almost every piece of VR hardware. Also, I'm one of the two Virtual Pixels, a live show in YouTube were AlehandoroVR and me talk about VR.
The first version was used by all the majors media in the world to illustrate their articles/videos/youtube live shows:
Real o Virtual (www.realovirtual.com)
Virtual Pixels (www.youtube.com/virtualpixels)
Tom's Hardware
Sebastian Mixed Reality
Sweviver
Pimax
Along +6.000 users at SteamVR enviroment.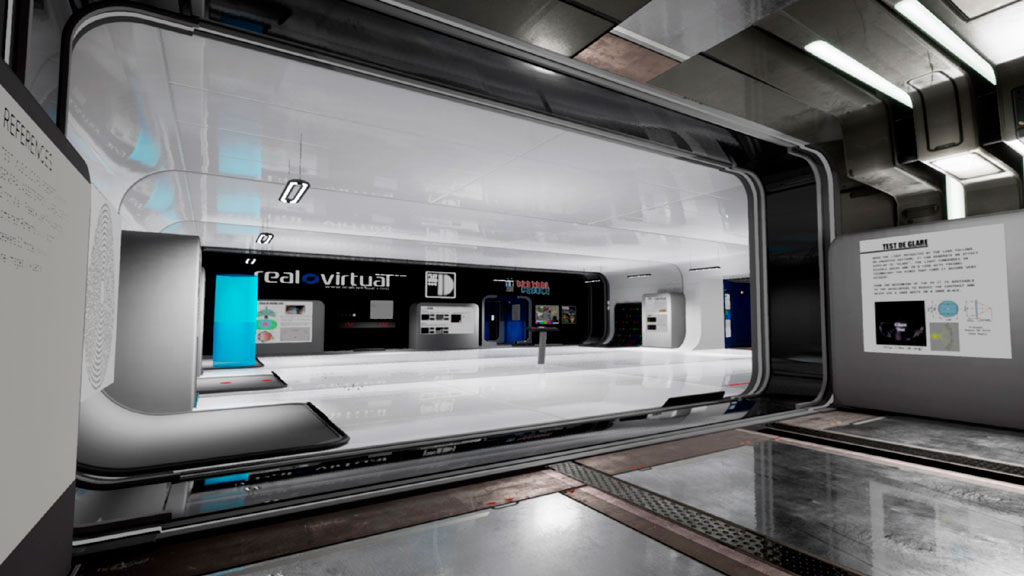 Main hall from Glare test zone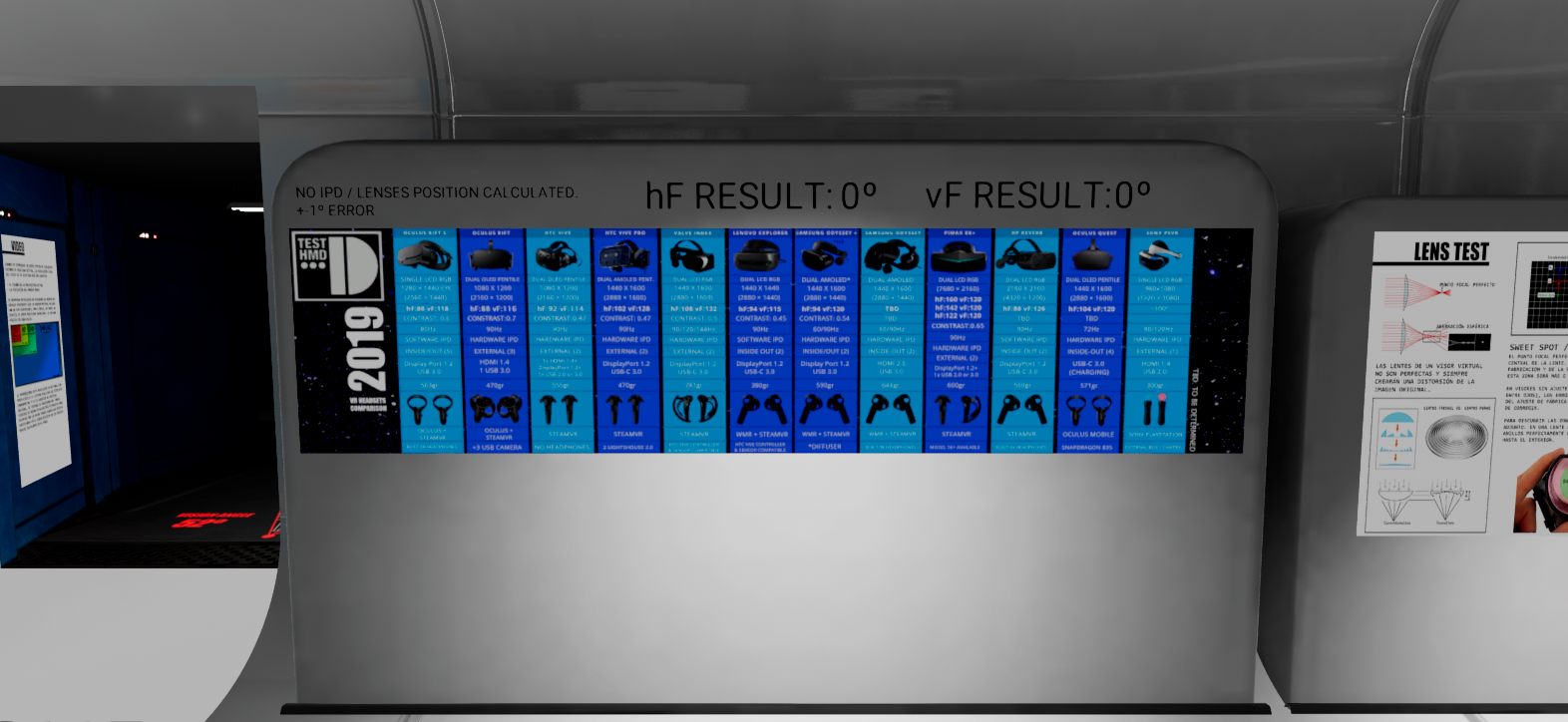 Table of Major VR Headsets and their results with this app for comparing purposes.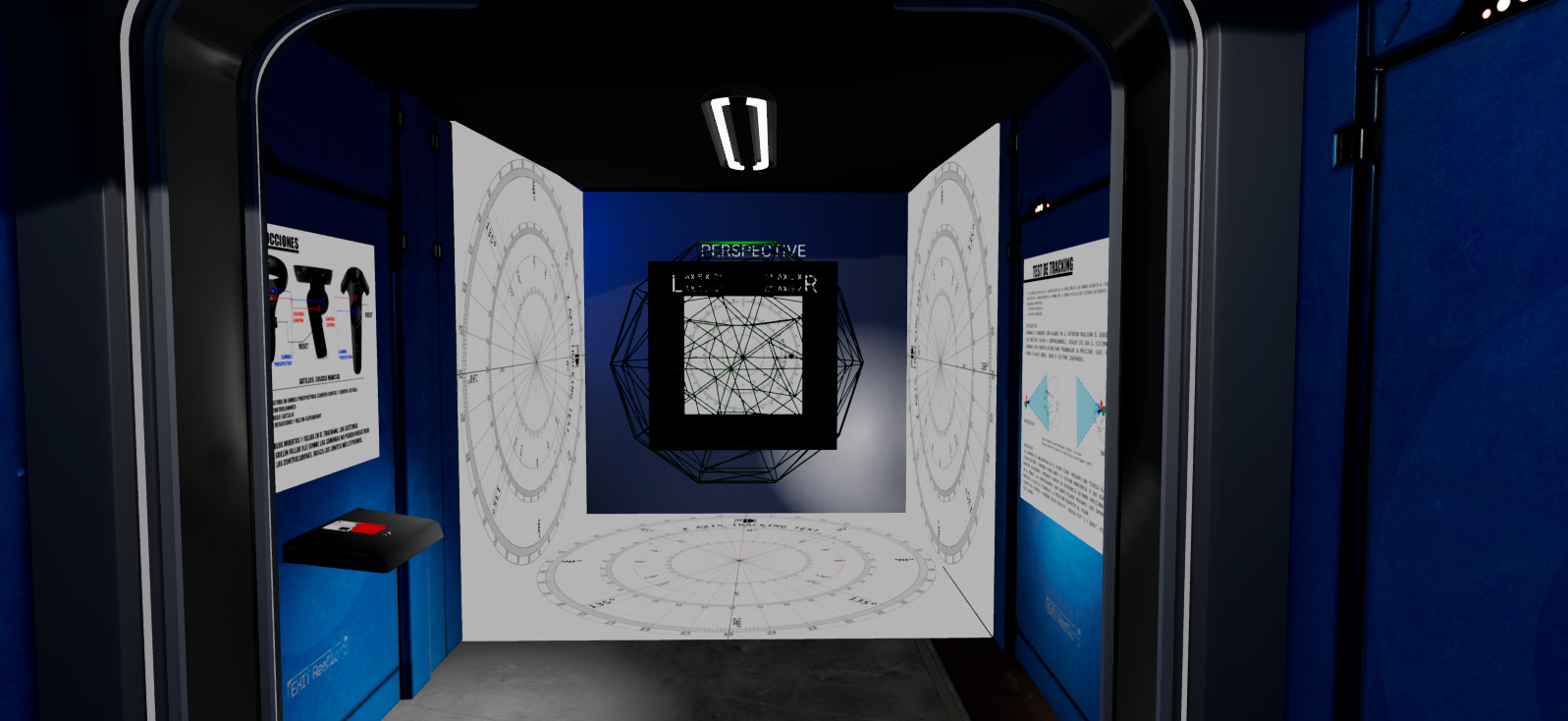 NEW! Tracking Room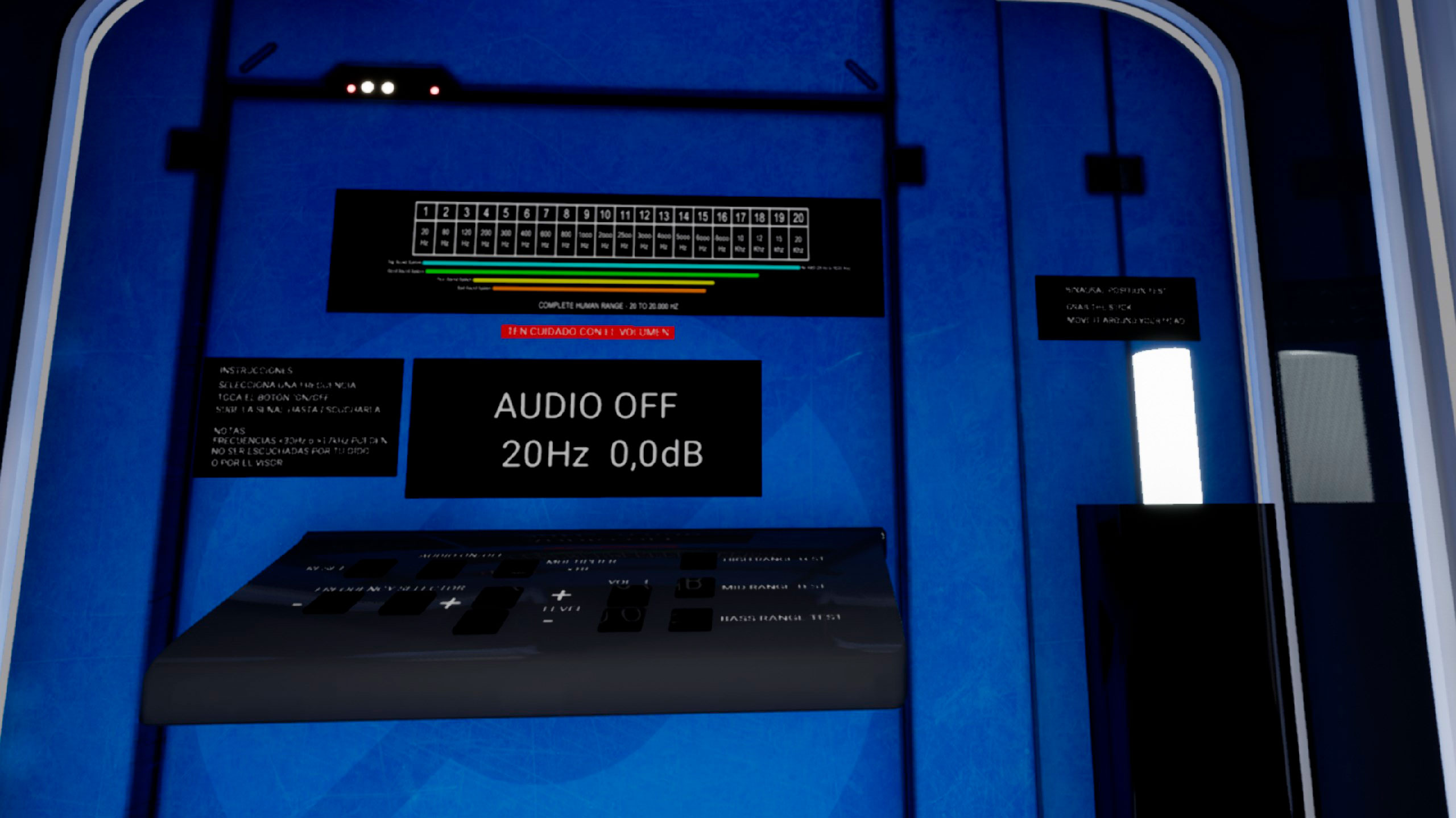 Audio Frequency test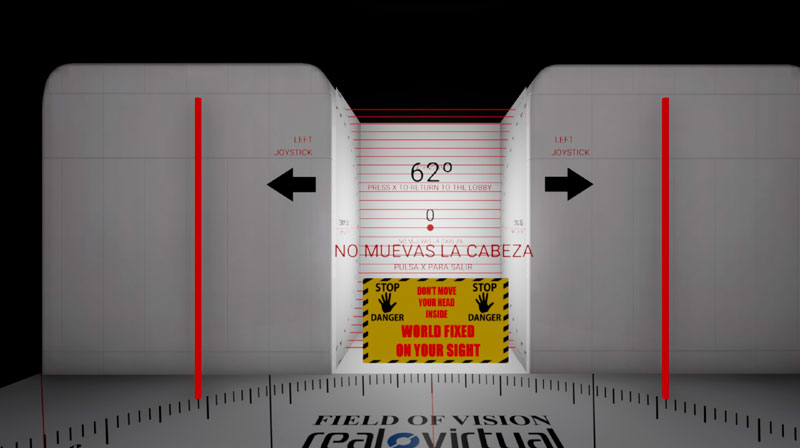 Horizontal FOV room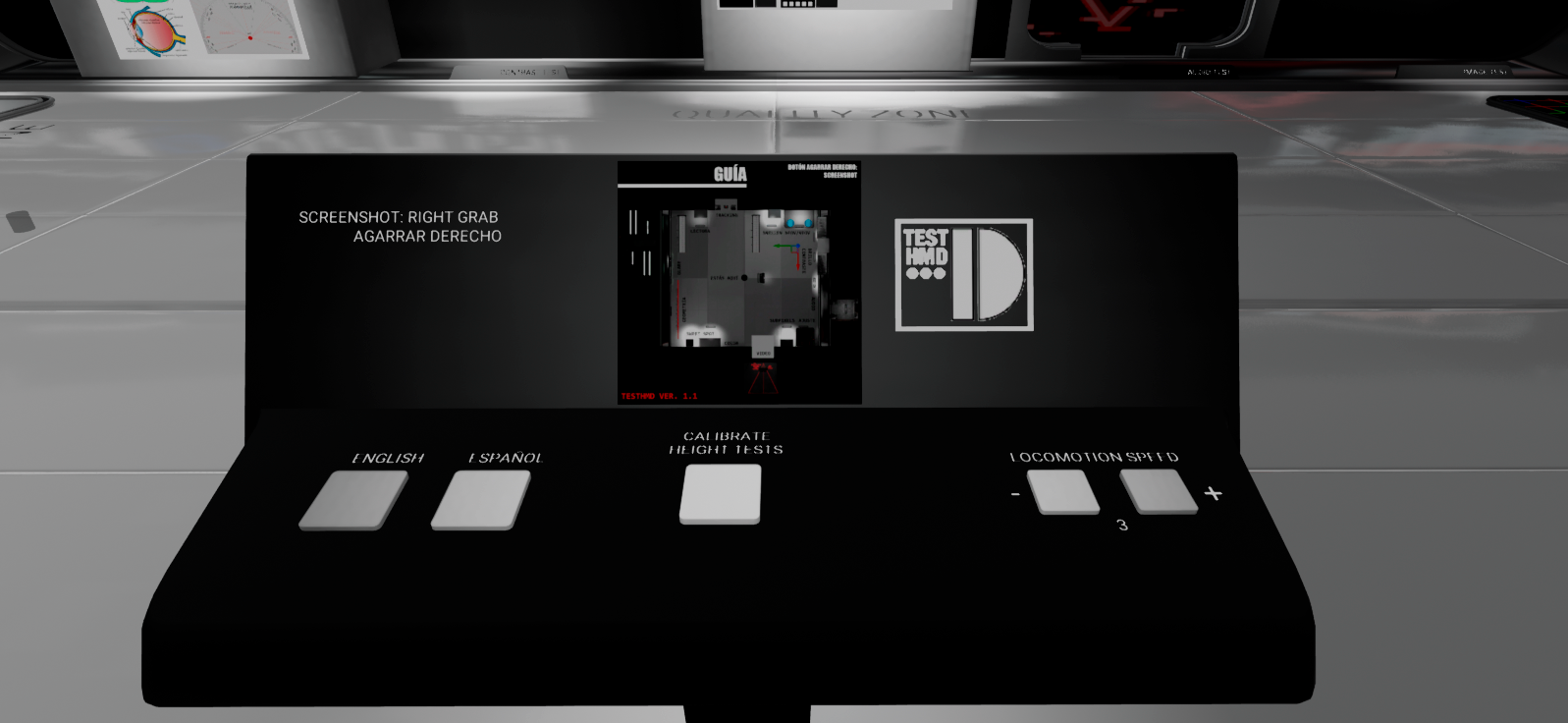 English/Spanish enabled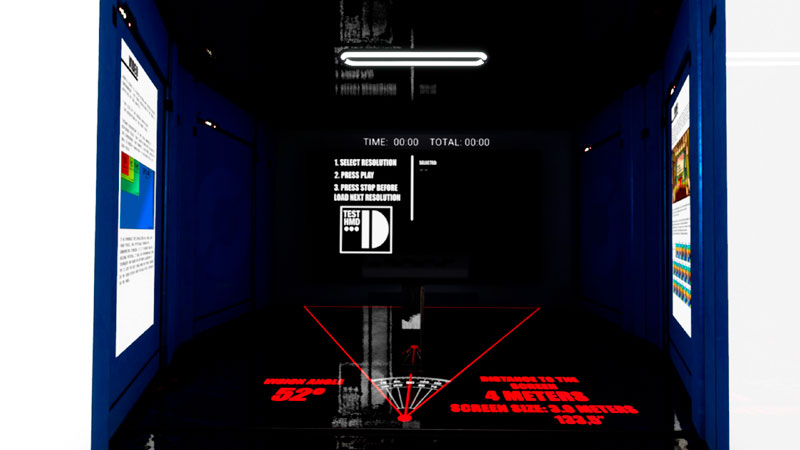 Video Test
Purchase
In order to download this tool you must purchase it at or above the minimum price of $3.99 USD. You will get access to the following files:
testhmd-win-stable_1_1b_Framerate.rar
390 MB
testhmd-win-stable_1_1a.rar
397 MB
testhmd_win_1.2_Calibrated_Dec_2020.7z
387 MB